Drawing forever!!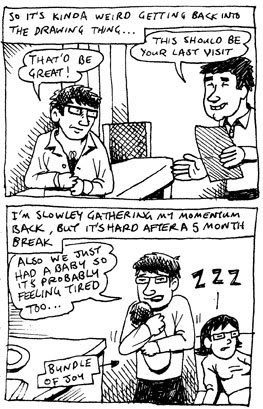 I noticed the blog hadn't been updated in awhile so I thought I'd take the opportunity to submit a post.
I can report the good news that I got to the bottom of what was causing my wrist pains and it ended up being an irritated nerve in my neck. I still have the occasional ache but as long as I keep up my stretches I can manage it ok, and more importantly keep drawing!
I mostly post comics to my
blog
if you're interested.